RISE – which stands for Reintegrating Individuals Successfully Every Day – is a job-readiness training program designed to empower individuals that have multiple barriers to obtaining gainful employment. Utilizing a holistic approach, the program gives participants the knowledge they need to reintegrate into the workforce in just two weeks.
Sessions in RISE cover a broad range of topics, including but not limited to, financial literacy, digital literacy, communication skills, health and nutrition and behavioral health.
Upon completion of the program, participants will receive certificates marking their achievements and have the opportunity to earn a stipend and get individual financial counseling and legal assistance. 
Having been given these opportunities, participants can embark on their next steps to employment and eventually on a career path that leads them out of poverty.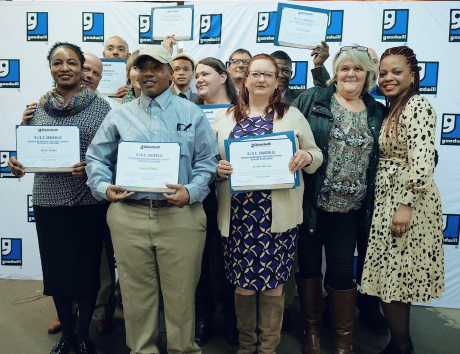 Louisville Area
Samantha Mills
(502) 443-5354
samantha.mills@goodwillky.org
Lexington/Morehead Area
Shannon Borens
(606) 309-8798
shannon.borens@goodwillky.org
Corbin/Pikeville/Somerset Area
Jolena Ramey
(502) 424-1004
jolena.ramey@goodwillky.org
Bowling Green Area
(859) 230-4265
elevate@goodwillky.org
Elizabethtown Area
(859) 230-4265
elevate@goodwillky.org
Paducah Area
(859) 230-4265
elevate@goodwillky.org