The Story Behind Our Stores
For 100 years, Goodwill has been widely recognized for accepting and reselling gently used items that are donated to our retail locations. With a geographic footprint that spans across 103 of Kentucky's 120 counties, it's hard to miss our 67 stores. But that is only the beginning of our story… Much like how we accept and re-purpose the items donated, we operate with the mission to offer barrier-removal opportunities to re-purpose the lives of the individuals we serve.
We are strongly affiliated with Goodwill Industries International, but mostly operate autonomously in our region. Founded in 1923, Goodwill Industries of Kentucky is a 501(c)(3) nonprofit organization with 1,800 dedicated employees driven by the mission to serve Kentuckians who are recovering from addiction, reentering society from incarceration, lacking education or transportation, unhoused or homeless, surviving chronic poverty or living with an intellectual or physical disability. Through the power of work, Goodwill gives a hand up to these individuals, helping them achieve and maintain employment to gain a better quality of life.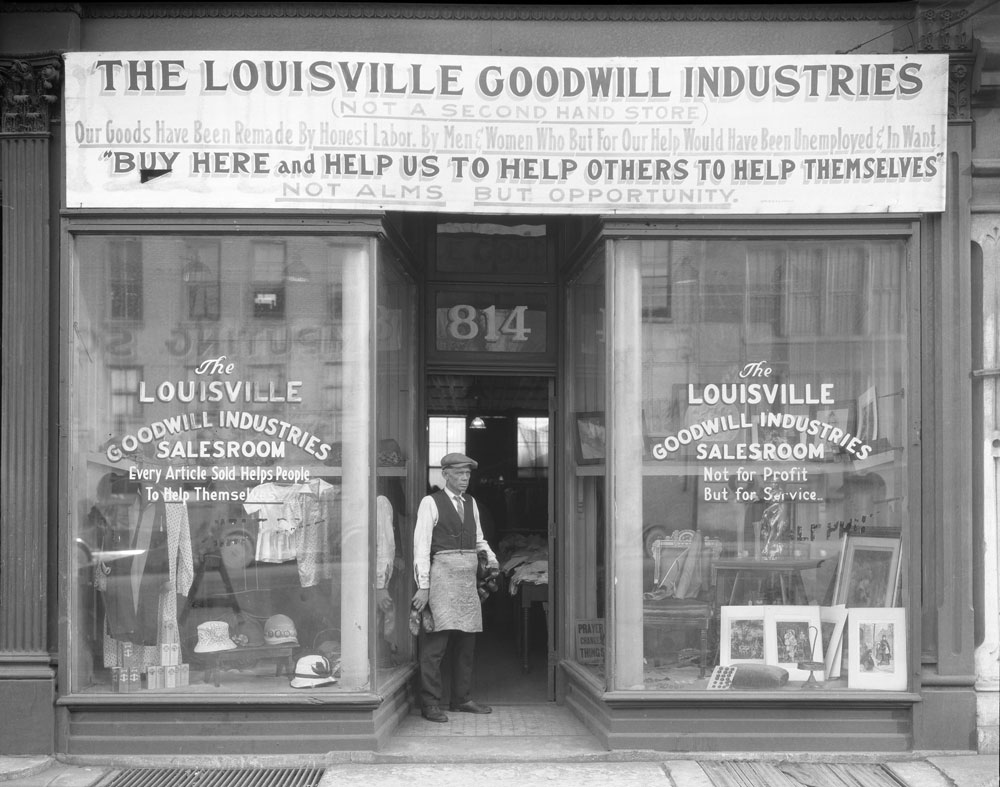 GOODWILL'S VALUE TO KENTUCKY
Mission: Goodwill® helps people with disabilities or other disadvantages achieve and maintain employment to gain a better quality of life.
Annually, we touch the lives of 20,000+ Kentuckians (people with disabilities, limited education, former offenders, and people experiencing chronic poverty), and assist them to obtain more than 3,000 jobs.
Most of our 1,300 retail employees have a disability or other challenge. We assist them to resolve barriers that have kept them from working.
Goodwill has 67 stores in 45 Kentucky communities, each providing 8-20 jobs and collectively repurposing/recycling more than 50 million pounds of used goods annually.
Annual budget: $106 million
GOODWILL'S PHILOSOPHY OF SERVICE
Employment is the cornerstone of any effort to strengthen families and break the cycle of poverty. When people become productive employees, they become taxpayers, better citizens, better parents, and
better neighbors.
A hand up, not a handout. Many people who haven't been able to work and support themselves begin to succeed once they receive a "hand up" in surmounting the barriers they face. We specialize in opportunity!
OUR STRATEGIC CAPABILITIES
Geographic reach: 103 of Kentucky's 120 counties
Jobs that can assist people in their journey to
self-sufficiency
Experience with the most challenging populations
Access to service models from the Goodwill network throughout North America
Fiscal strength and stability
RAISING THE BAR ON COMMUNITY IMPACT
Goodwill has a long history of contributing to Kentucky's economy and quality of life by employing people who would not otherwise have a job and assisting many others to secure jobs outside Goodwill. Now, we're ready to do more to address some of Kentucky's biggest issues: poverty and workforce development.
THE CHALLENGE:
Problems such as addiction, crime, poor health, and low education are often rooted in poverty.
Many services are available to poor people, but locating and accessing them is very challenging.
Kentucky's workforce participation is low, while good jobs go unfilled.
OUR CONTRIBUTION:
We're building a network of educators, service providers, and employers to leverage resources, address barriers, and offer career tracks. Our goal is to offer paths out of poverty while meeting employers' labor needs.
We now offer a "soft skills academy" to teach people how to be good employees, with modules in self-presentation, attitude, dependability, conflict resolution, team building, and safety.
We remain available to our employer partners and graduates long after placement to assist with any difficulties and help our graduates continue to build a better life.
HOW CAN YOU HELP?
Donate at our stores! Partner with us! Spread the word!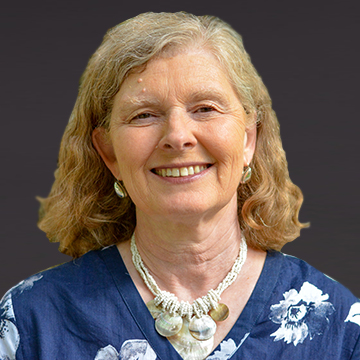 Amy Luttrell
President and Chief Executive Officer
DeVone Holt
Chief External Affairs Officer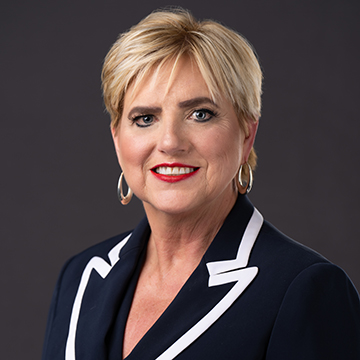 Rena Sharpe
Chief Operating Officer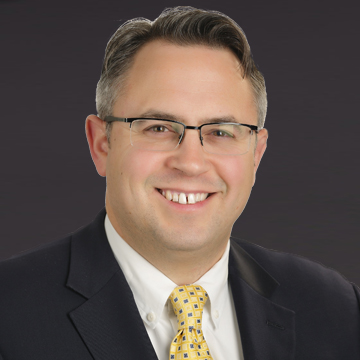 Mark P. Hohmann
Chief Financial Officer


Nicholas Brake
Western Kentucky University
Croswell Chambers
Bluegrass Care Navigators, Inc
Elizabeth Davisson
Kentucky Chamber of Commerce
Douglas Edwards
Humana
Cherie Flueck
Lexmark International
Greg Gerard
Baptish Health, Richmond
Jason Groneck
GBBN Architects, Inc.
Connie Harvey
Commercial Healthcare Business Group, Xerox
Hugh Haydon
Kentucky Biopressing, Inc.
John Hunter
Buffalo Construction
Charles Kane
2nd Generation Capital
Emily Lawrence
The Glenview Trust Company
Lloyd Ledet
Credit Bureau Systems, Inc.
Jennifer Lindon
Hazard Community College
Debra Murphy
Trover Solutions
William Stout
University of Louisville, College of Business