CUSTOMER AND DONOR AMBASSADOR PROGRAM
When you shop or donate at any of our 67 locations across the commonwealth, you could win $100 as part of our Customer and Donor Ambassador Program!
Simply look for the displays in stores and donation bays or ask our employees for the number to text to take a short survey about your shopping or donating experience. Then, boom – you'll be entered to win $100 when you're finished! One lucky shopper and donor win each month.
This experience is made possible by A Closer Look.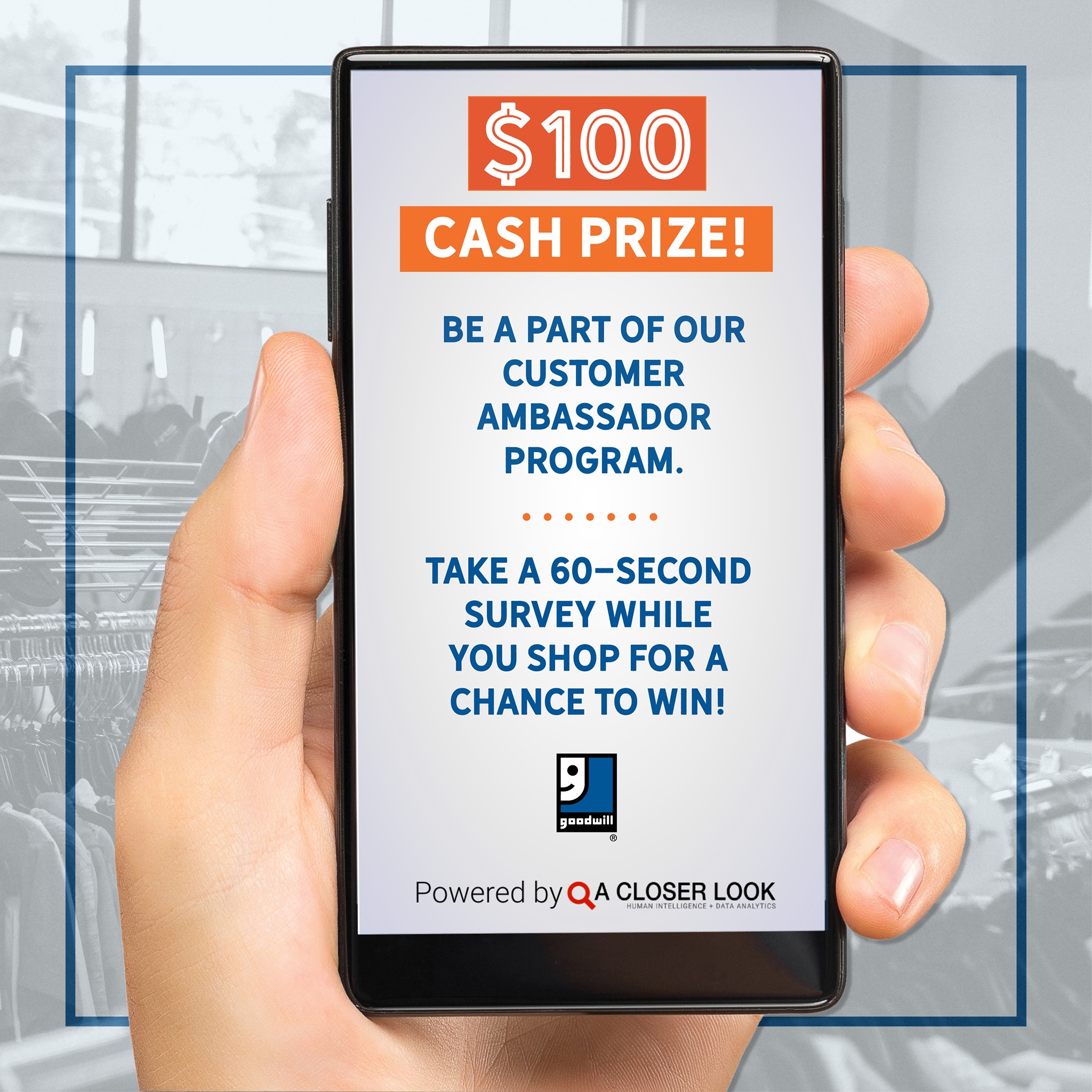 Raelyn Damond – Maysville Shopper 
Colsen Fischer – Radcliff Shopper 
Hayden Wheeler  – Meadowthorpe Donor 
Mariam Rodriguez – Shively Donor 
Donna Thomas – Winchester Shopper 
Edward Grogan – Central City Donor
Hailey Hewitt – Mt. Washington Shopper  
Mikhail Zabo – Stanford Shopper
Audrey (London shopper)
Linda (Elizabethtown donor)
Roxanne (Jeffersontown shopper)
Shirley (Versailles donor) 
Diana (Columbia shopper)
Ginny (Morehead donor)
Kathy (Middlesboro shopper)
Paola (Scottsville Road donor)
Hallie (Millpond shopper)
Anna (Columbia donor) 
Jessica (Stonewall shopper)
Amy (London donor)