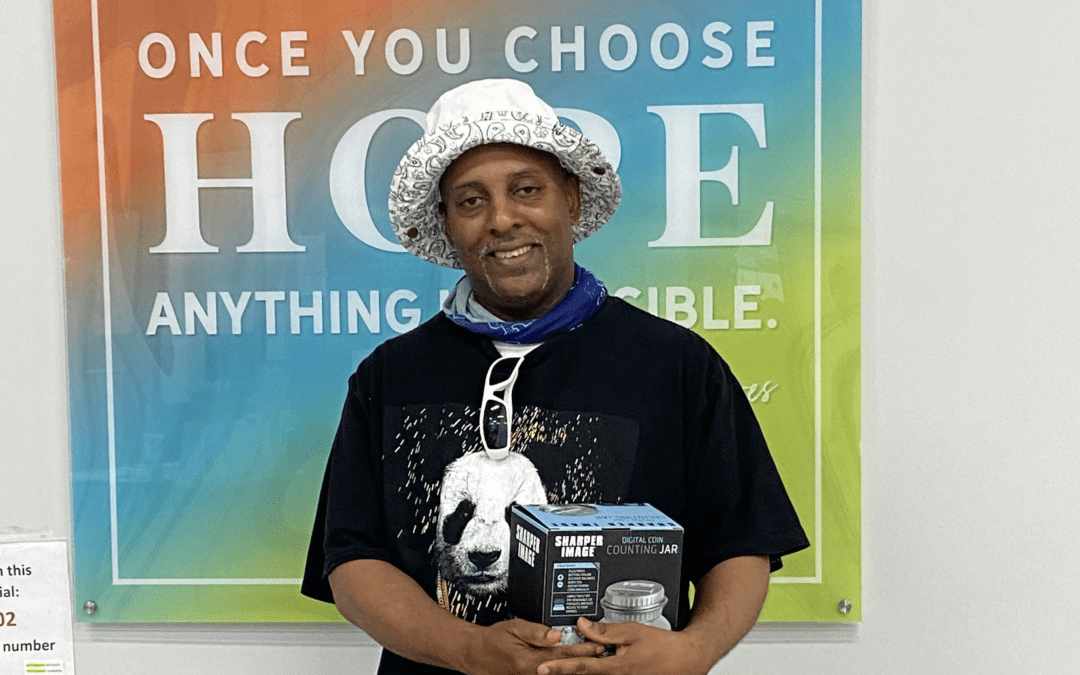 When Tim was living in an addiction recovery center, he didn't know where his life was headed. He didn't have a job or any connections to resources. He considered turning back to alcohol. But once he connected with the Louisville Opportunity Center and the many...
LEXINGTON, KY – Goodwill Industries of Kentucky donated $30,000 in vouchers to the Lexington VA Health Care System [Lexington VAHCS] in January, bringing its donation total to the facility to more than $80,000 in just under three years. The partnership between the two...
LOUISVILLE, KY – Goodwill Industries of Kentucky recently received an unsolicited $10 million donation from writer and philanthropist MacKenzie Scott that will be used to support its mission to help people with significant life challenges improve their quality of life...
Louisville, Ky. – Goodwill Industries of Kentucky and Anthem Blue Cross and Blue Shield have announced a partnership to launch Pikeville's Reintegrating Individuals Successfully Every Day (RISE) program, a job-readiness training program aimed at connecting low-income...
LOUISVILLE, Ky. – Goodwill Industries of Kentucky is pleased to announce it will reopen its centers for education and employment to in-person traffic on Monday, June 15, under limited hours and strict health and safety guidelines. Despite the obstacles created by the...
LOUISVILLE, Ky. – After temporarily closing as a result of the COVID-19 pandemic, Goodwill Industries of Kentucky will reopen its 66 retail stores and donation centers Wednesday, May 20. All stores will operate under normal business hours. In addition to opening its...
Louisville, Ky. – Goodwill Industries of Kentucky will collaborate with several local organizations to provide COVID-19 drive-thru testing for West Louisville residents on Saturdays, April 18 and April 25 from 9 a.m. – 3 p.m. at St. Stephen Church, located at 1018...
Goodwill® and partners to host Harlan expungement clinic for job seekers with background challenges Hazard KY – Goodwill Industries of Kentucky is partnering with multiple community organizations—Department of Corrections, Southeast Kentucky Reentry Task Force, and...
Somerset, KY – On Thursday, June 20, Goodwill Industries of Kentucky hosted a "Good Prep" day at its Center for Education & Employment in Somerset, KY. Goodwill Career Coaches provided ten local job seekers with tools and resources to help prepare them for job...
Three EKU professors selected for unique residency program, The Art of Goodwill RICHMOND, KY—Goodwill Industries of Kentucky held a statewide open call for artists February 1 – March 15 for The Art of Goodwill Residency Program, which provides selected Kentucky...
Celebrate Valentine's Day on a budget – Take Goodwill's Date Night Challenge KENTUCKY – Goodwill Industries of Kentucky is celebrating Valentine's Day this year with the Goodwill® Date Night Challenge. The Date Night Challenge (inspired by real events at a Florida...