LOUISVILLE, KY. – Goodwill Industries of Kentucky has hired Andrew Gillette as its new director of development. An experienced nonprofit development and advancement professional, Gillette previously served as the director of development for West End School.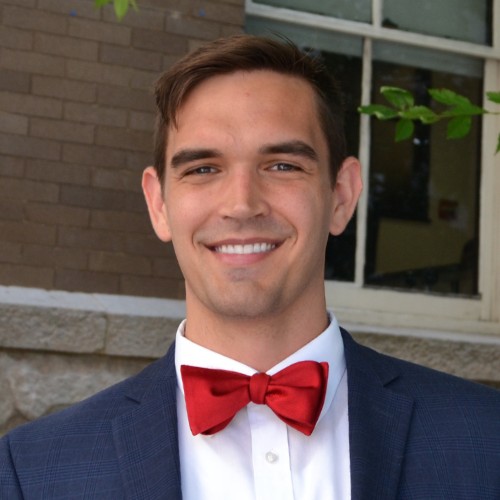 As the director of development for Goodwill, Gillette is responsible for building and maintaining a healthy culture of philanthropy by using successful fundraising strategies that foster increased giving and sustained relationships with internal and external donors.
"I'm thrilled to hit the ground running with Amy (Luttrell), DeVone (Holt) and the rest of the Goodwill family," Gillette said. "I grew up admiring this organization as a store. As a nonprofit professional, I have been awestruck by the impact Goodwill makes. There has never been a better time to get involved with this organization and I can't wait to get started."
Goodwill recently launched a capital campaign, "Opportunity is Knocking," that aims to raise $15 million in support of its West Louisville Opportunity Campus. At a February press event, Goodwill officials announced it has raised more than $9 million through the campaign, which runs through 2023.
As the director of development for West End School, Gillette helped execute a $20 million gift – one of the largest in Louisville history. Despite the COVID-19 pandemic in his first year with the school, he increased revenue from $1.2 million to $2.2 million and increased it another 10% the following year. These led to a successful $10 million capital campaign launch in his final year.
Gillette earned a Bachelor of Arts in Strategic Communication from Morehead State University before earning a Master of Arts in Student Affairs Administration in Higher Education from Ball State University. He also owns and manages a property management company, cofounded a pet toy company, Knotty Pet Toys, and serves as president of W.A.G.S KY, a nonprofit provider of pet therapy in the Louisville area.
About Goodwill Industries of Kentucky
Goodwill Industries of Kentucky is a 100-year-old nonprofit organization that operates in 103 of Kentucky's 120 counties. The organization is committed to using resources from its 67 retail stores to help build pathways out of poverty for individuals who need a hand up in life. In 2022, Goodwill helped place 2,368 Kentuckians into jobs with 877 of its employer partners and inside its own retail stores. Goodwill uses approximately 90 cents from every dollar generated in its retail stores to operate programs and services that help Kentucky's hardest-to-serve job seekers build the life they desire.