May is Older Americans Month, a time to recognize the countless contributions that older adults make to our communities.
At Goodwill, we celebrate Older Americans Month by sharing stories from our Senior Community Service & Employment Program (SCSEP), a program designed to link low-income, older workers to on-the-job training that can help them move into paid employment. Through SCSEP, Goodwill matches eligible individuals ages 55 and older with nonprofits or public agencies for on-the-job training in a professional work environment, paid by the SCSEP program.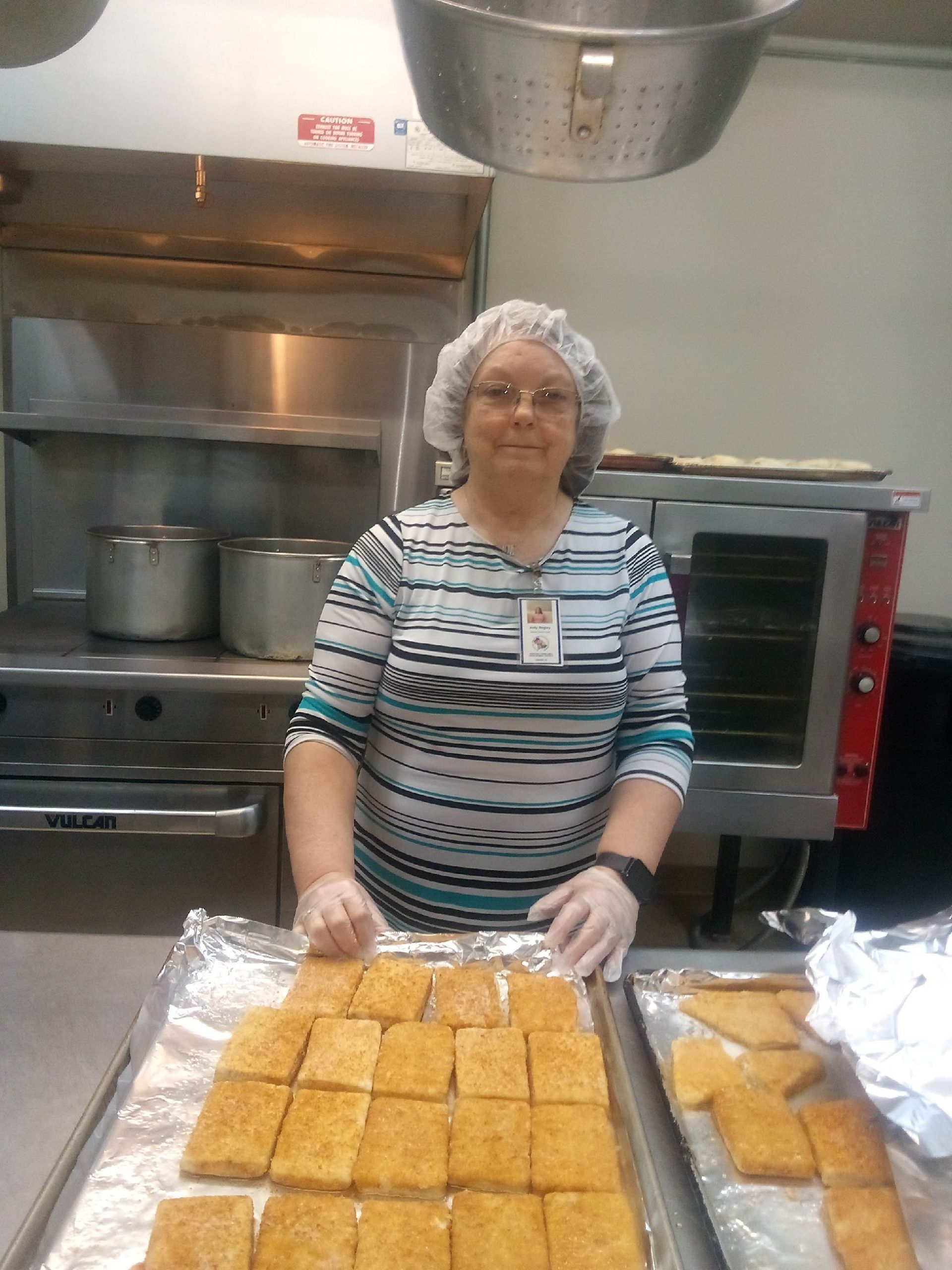 For years, Judy worked in office administration doing data entry before she could no longer be productive due to a disability. Judy lives in an area with very few job opportunities and high unemployment rates. She was referred to SCSEP but was close to meeting her durational limit date of May 2023. Afraid she would lose her SCSEP income, Judy was rotated to a new host agency to broaden her work experience and gain additional skills while she continued to job search.
With no previous experience in food service, Judy was assigned to the Owsley County Senior Citizens Center in January 2023 to train in cooking and food preparation. She had expressed interest in a job there a few months earlier, but another applicant was hired before Judy could apply. During her new assignment, Judy received her Food Handler Certification and kept her eye out for potential job openings that would match her new credentials.
Soon after, the cook position became available at the Center. Judy applied for the job and received a great recommendation from her Goodwill career coach. She was hired and exited the SCSEP program last month to unsubsidized employment, meaning there was no gap in income.
Judy has been a fantastic SCSEP participant with few absences and has proven that she can be an excellent employee. Her persistence and willingness to learn new things while repurposing her skills makes Judy an excellent SCSEP success story!