Goodwill's housing program is designed to reduce the barriers many Kentuckians face in finding and obtaining stable and safe housing. The goal is to assist single individuals who are unhoused with temporary housing assistance and resources that will help them to reach self-sufficiency.
Requirements for the program are:
Participants must be a member of the Opportunity Center
Participants must complete our GoodStart
Participants must be referred by their career coach
Participants cannot have a criminal background or pending charges involving sex crimes or arson
Must be willing to submit to random drugs test while in the program
Must be willing to meet with our financial and behavior health partners and comply with recommendations
Must be willing to attend all scheduled appointments with their assigned housing specialist
To remain in the housing program, participants must be willing to comply with all requirements of the housing agreements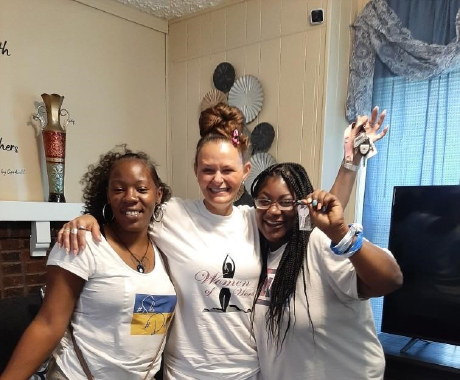 The program consists of two phases: Phase 2 and Phase 3
Phase 2:
The phase for individuals who are unemployed or have been employed for less than 90 days and substance free for less than 90 days. In this phase, we will assist individuals by providing them with housing with our community partners. When they become employed and drug free for a minimum of 90 days, they will then advance to Goodwill's Phase 3 unit. Otherwise, all participants will start in this phase unless they qualify for our Phase 3.
Phase 3:
The phase for individuals who have been employed and substance free for a minimum of 90 days. If accepted, individuals will be placed in a Goodwill housing unit. Rent will be subsidized (paid in full) to six months. If an individual needs to stay beyond six months, they will be required to pay a fee of 30% of their income or $400, whichever is lesser. No one will be able to stay beyond 12 months.
To apply, the career coach of the person should complete a housing referral form (https://goodwillky.org/wp-content/uploads/2022/08/Housing-Program-Referral-Form-REVISED-040621.docx) and send it to us at housing4U@goodwillky.org.
For more information contact our housing specialists:
Henrietta Marable (females) – (502) 585.5221 ext. 2058
Mark Bowen (males) – (502) 585.5221 ext. 2055