Heather didn't have a good childhood. Growing up in Covington, Kentucky, she was faced with family issues that eventually led her down a dark path.
"That led me to using drugs and hanging out with the wrong people," she said. "I kept hanging out with the wrong people and caught some trafficking charges."
Those charges resulted in three years in jail for Heather. When she was released and on parole, she learned about Goodwill Industries of Kentucky's Reintegrating Individuals Successfully Every Day (RISE) program through her halfway house in Lexington. RISE is a two-week job-readiness training program designed to empower individuals that have multiple barriers to employment.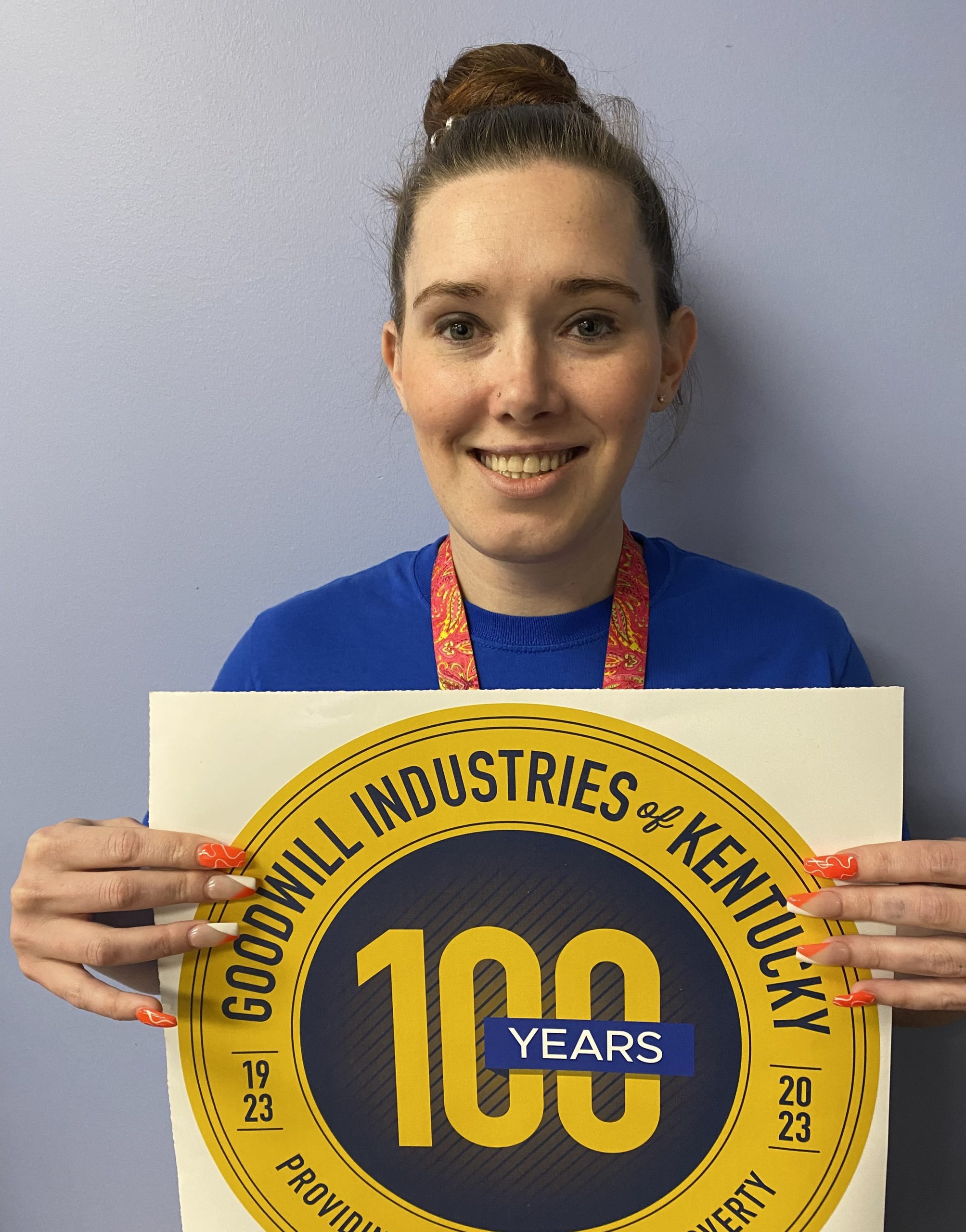 After completing RISE, she was recommended for a job opening at Goodwill.
"The career coach that helped me, they told me about e-commerce," she said. "I applied for e-commerce and got the job. Goodwill helped me out a lot. They helped me get my own place. I have my own bank account now. I can pay my own bills and don't have to go back to the lifestyle."
Heather started with the Goodwill e-commerce team in May 2022 and has already taken advantage of a popular program for Goodwill employees: GoodSmiles. GoodSmiles offers up to $5,000 in dental coverage on top of dental insurance. She was able to get a whole new smile.
"At first, I never wanted to smile," she said. "I've only had them for a couple weeks, so I am just getting used to them, but now I want to smile all the time. Everyone compliments me and I say, 'Thanks, they're from Goodwill!'"
When she was released from prison, no one would give Heather a second chance. But now, she's confident in her role and is even establishing relationships with her children, who she said she rarely saw when she was hanging out with the wrong crowds.
"Here, they really understand me and want to give me a second chance," she said. "It's not like that at other places."