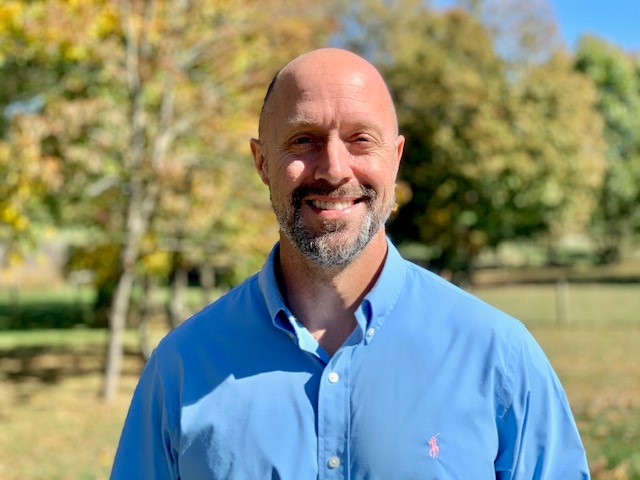 LOUISVILLE, KY. – Goodwill Industries of Kentucky has promoted Tim Smoke to director of risk management. He previously served as the organization's director of safety and wellness and has more than a decade of management experience in the field.
As the director of risk management, Smoke oversees all aspects of the nonprofit's risk mitigation, risk management, safety, loss prevention, security and insurance programs and initiatives, among other responsibilities, to support the business operating model and mission-related programs and services of Goodwill. He works closely with senior leadership and executive teams in strategic decision making and operations.
"Muhammad Ali once said, 'Service to others is the rent you pay for your room here on Earth,'" Smoke said. "It is an incredible honor and opportunity to serve in a greater capacity for such a remarkable organization. My commitment to mission success and serving the amazing people of both our organization and our amazing partners has never been stronger. I look forward to continued mission success under this new role."
Smoke joined Goodwill in January of 2019 as the manager of safety. He was promoted to director of safety and wellness in October 2020 and provided the nonprofit's more than 2,200 employees with strategic knowledge of safety, security, loss prevention and wellness. Smoke is a member of Goodwill Industries International's Senior Leadership Program, which helps learners develop the skills necessary for success as a Goodwill executive. He is also a member of the Board of Certified Safety Professionals.
A U.S. Army veteran, Smoke holds an Army Commendation Medal and a Bronze Star for acts of valor during combat operations. He served as a logistics and intelligence officer for the Army in Fort Drum, New York and Fort Knox, Kentucky, respectfully. He was later promoted to senior intelligence officer as well as regional safety manager for the 4th Cavalry Multi-Functional Training Brigade in Fort Knox.
About Goodwill Industries of Kentucky
Goodwill Industries of Kentucky is a 100-year-old nonprofit organization that operates in 103 of Kentucky's 120 counties. The organization is committed to using resources from its 67 retail stores to help build pathways out of poverty for individuals who need a hand up in life. In 2022, Goodwill helped place 2,368 Kentuckians into jobs with 877 of its employer partners and inside its own retail stores. Goodwill uses approximately 90 cents from every dollar generated in its retail stores to operate programs and services that help Kentucky's hardest-to-serve job seekers build the life they desire.