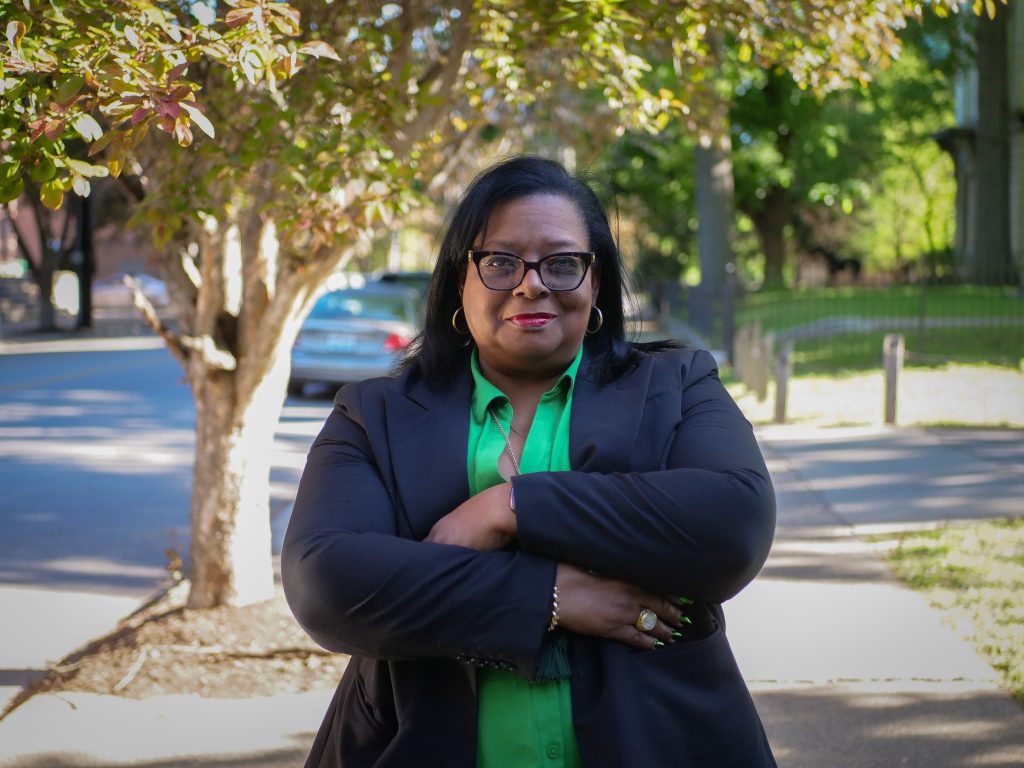 LOUISVILLE, KY. – Goodwill Industries of Kentucky has promoted Marcia Mc Clendon to vice president of people resources. She previously served as the director of human resources since joining Goodwill in July 2022. Her promotion comes as a result of Goodwill's unprecedented growth in recent years and its high priority for its more than 2,200 employees.
As the vice president of people resources, Mc Clendon will continue to supervise all aspects of the nonprofit's People Resources Department, including talent acquisition and management, learning and development, employee engagement and diversity and inclusion. She will also spearhead an expansion of the department to include mission integration and lead the compensation and benefits functions. She will work closely with senior leadership to develop and execute strategies that align with Goodwill's values and drive success in the department.
"I have been inspired by the words of former Supreme Court Justice Ruth Bader Ginsburg, who said, 'Fight for the things that you care about but do it in a way that will lead others to join you,'" Mc Clendon said. "In that spirit, I am committed to partnering with others to advance the mission of Goodwill to serve the underserved and disenfranchised citizens of the Kentucky Commonwealth in a myriad of impactful ways."
Mc Clendon has more than 20 years of progressive experience in Human Resources and has navigated challenges at the local, regional and national levels in the real estate, student loan, financial services and health care industries. Throughout her career, she has used her passion and expertise in building relationships and teams to foster diversity, equity and inclusion to drive impactful business decisions and results. She takes pride in having helped organizations identify systemic operational opportunities and develop solutions to enhance culture, mitigate risk and protect their internal and external brand.
An attorney, Senior Certified Professional (SCP) and Senior Professional of Human Resources (SPHR), Mc Clendon is a member of the Louisville Society for Human Resources Management. She has a Bachelor of Science degree in Business, Personnel Management & Industrial Relations from Indiana University and a Doctor of Jurisprudence (J.D.) from Indiana University School of Law.
About Goodwill Industries of Kentucky
Goodwill Industries of Kentucky is a 100-year-old nonprofit organization that operates in 103 of Kentucky's 120 counties. The organization is committed to using resources from its 67 retail stores to help build pathways out of poverty for individuals who need a hand up in life. In 2022, Goodwill helped place 2,368 Kentuckians into jobs with 877 of its employer partners and inside its own retail stores. Goodwill uses approximately 90 cents from every dollar generated in its retail stores to operate programs and services that help Kentucky's hardest-to-serve job seekers build the life they desire.