LOUISVILLE, KY. – Goodwill Industries of Kentucky has announced it has promoted Jeff Hollis to director of government grants. Hollis joined Goodwill in 2006 and most recently held the position of manager of government grants.
Hollis is proved to be an invaluable contributor to Goodwill's mission, having generated an excess of $50 million in grant funding for the nonprofit's career services programs and resources since being hired.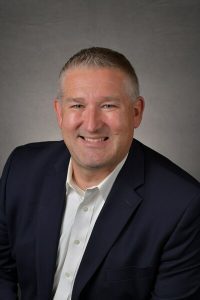 "Goodwill Industries of Kentucky, through its life-enhancing programs and talented staff, profoundly impacts the commonwealth from Pikeville to Paducah by moving the needle on poverty," Hollis said. "In my expanded role, I am eager to identify and collaborate with strategic partners and government agencies, securing investments in Goodwill's mission and the thousands of Kentuckians striving to achieve self-sufficiency through sustained employment. As a lifelong Kentuckian, I love this state and its people. Thus, articulating Goodwill's important work is a responsibility that is gratifying on a personal and professional level."
Hollis' new position is an extension of his role as manager of government grants. He will continue seeking and securing grant opportunities offered by Goodwill Industries International, certain strategic partners and government agencies, including federal, state and local.
The director of government grants will also administer all aspects of the grant application process, including prospecting, managing contracted support, writing narratives and requests for proposal and submitting. To help the organization strategically assess progress toward grant objectives and Goodwill's mission, Hollis will generate program data from Salesforce for internal partners and prepare reports on the status of certain grants.
Hollis' duties have consistently expanded since joining Goodwill in 2006 as a development specialist. In 2015, he was promoted to annual fund and grants manager before being promoted to manager of government grants in 2020.
About Goodwill Industries of Kentucky
Goodwill Industries of Kentucky is a 100-year-old nonprofit organization that operates in 103 of Kentucky's 120 counties. The organization is committed to using resources from its 67 retail stores to help build pathways out of poverty for individuals who need a hand up in life. In 2022, Goodwill helped place 2,368 Kentuckians into jobs with 877 of its employer partners and inside its own retail stores. Goodwill uses approximately 90 cents from every dollar generated in its retail stores to operate programs and services that help Kentucky's hardest-to-serve job seekers build the life they desire.