LOUISVILLE, KY. – Goodwill Industries of Kentucky has hired Adam Haley as its director of policy and strategy. Haley is a seasoned public policy professional who most recently spent more than four years as the director of public policy for Agentis Management.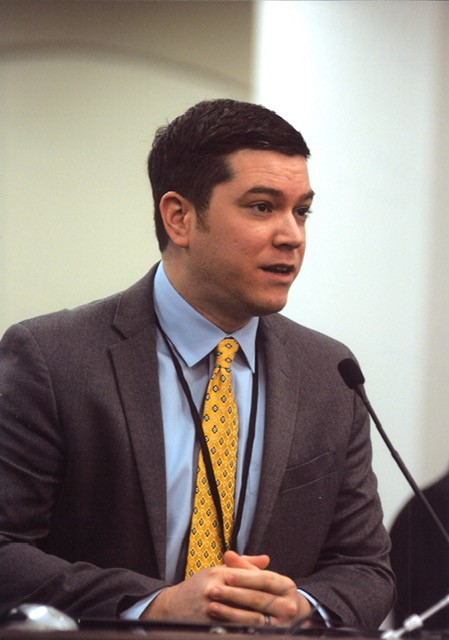 In his role with Goodwill, Haley will work to advance the nonprofit's mission with his expertise in public policy and proven program practices within and outside of the Goodwill network. The director of policy and strategy is expected to have a thorough understanding of issues that affect individuals Goodwill serves, including those who are struggling to find employment or are challenged with economic conditions, public benefit systems, addiction, housing, criminal justice and/or more. He will also develop and advance strategic partnerships with corporations, government agencies and others.
Haley's experience is in state and federal health care policy. He previously served as the executive director for multiple Kentucky nonprofit associations. In that role, he developed relationships with policymakers, health care providers and public health professionals across Kentucky. He has worked to modernize outdated licensure laws and expand access to high-quality, evidence-based care in the commonwealth.
Over the course of his career, Haley has also led teams tasked with the creation of educational programming, which insured providers have the training necessary to meet the ever-changing needs of Kentucky's workforce and to advocate for their patients.
Haley graduated from the University of Louisville in 2010 with a degree in political science.
About Goodwill Industries of Kentucky
Goodwill Industries of Kentucky is a 100-year-old nonprofit organization that operates in 103 of Kentucky's 120 counties. The organization is committed to using resources from its 67 retail stores to help build pathways out of poverty for individuals who need a hand up in life. In 2021, Goodwill helped place 2,636 Kentuckians into jobs with 871 of its employer partners and inside its own retail stores. Goodwill uses approximately 90 cents from every dollar generated in its retail stores to operate programs and services that help Kentucky's hardest-to-serve job seekers build the life they desire.