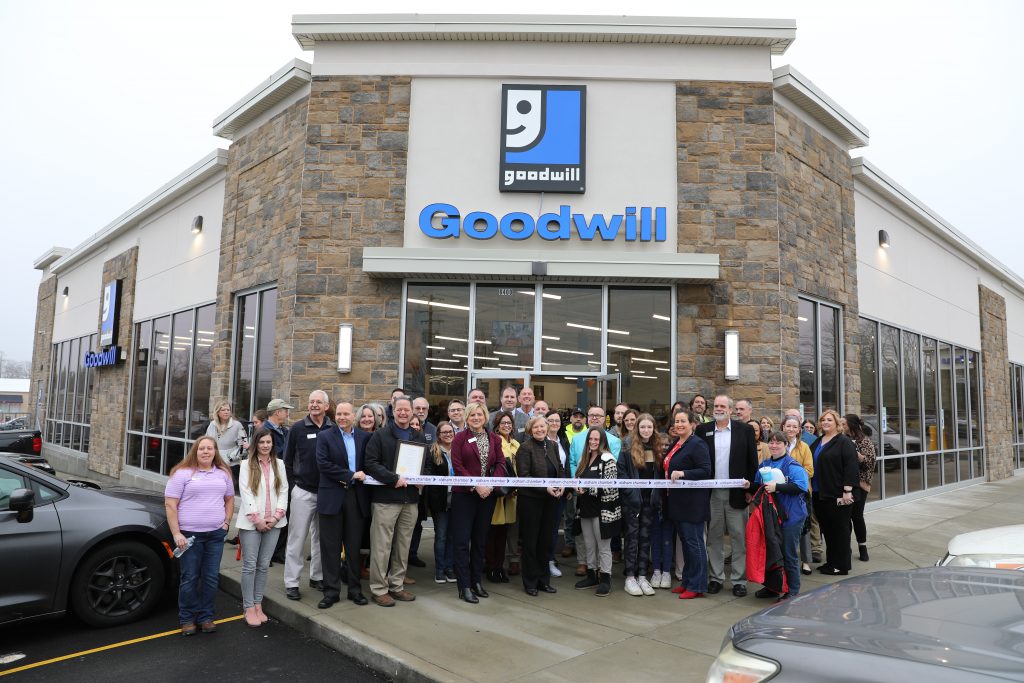 Goodwill Industries of Kentucky held a press conference on Monday, January 30, to cut the ribbon on its new retail store in Crestwood. Executives from the nonprofit, Crestwood Mayor Jim Kramer and officials from the Oldham County Chamber of Representatives spoke at the event.
The new store – at 6400 West Highway 146 in Crestwood, next to Advance Auto Parts and across the street from South Oldham Middle School and Camden Station Elementary School – is just down the street from the old location. Hours of operation are Monday through Saturday, 9 a.m. to 9 p.m. and Sunday 11 a.m. to 7 p.m. The new building is roughly three times the size of the old.
Goodwill President and CEO Amy Luttrell praised Crestwood's loyal customer base and commitment to the nonprofit's mission during the event Monday. At Goodwill, nearly 90 cents of every dollar generated by its retail stores and funneled into its job-readiness and self-sufficiency programs and resources that helped more than 20,000 Kentuckians last year.
"We want (Crestwood) to feel like (it's) part of the Goodwill mission of helping people get out of poverty," Luttrell said. "We have a lot of services that are directed toward that. Whenever you bring a bag of clothes, or anything else to us, or you come in and shop in our stores, that's the mission you are supporting."
In 2023, Goodwill is celebrating its 100-year anniversary in Kentucky, and its mission has never been more relevant. The nonprofit is slated to move its headquarters and establish an Opportunity Center in West Louisville that is expected to serve more than 50,000 persons each year. It will also open and/or operate 11 other statewide Opportunity Centers by the end of 2023. Kramer said Goodwill's mission has been long evident in the Crestwood community.
"One of my favorite things to do as mayor is ribbon cuttings, especially in a situation like this, when we have a business that has been here for a long time," Kramer said, "and the community has welcomed them enough that they want to not only stay but to get bigger and grow with our community. … I just want to say thank you for your mission. What (Goodwill) does for the community is great."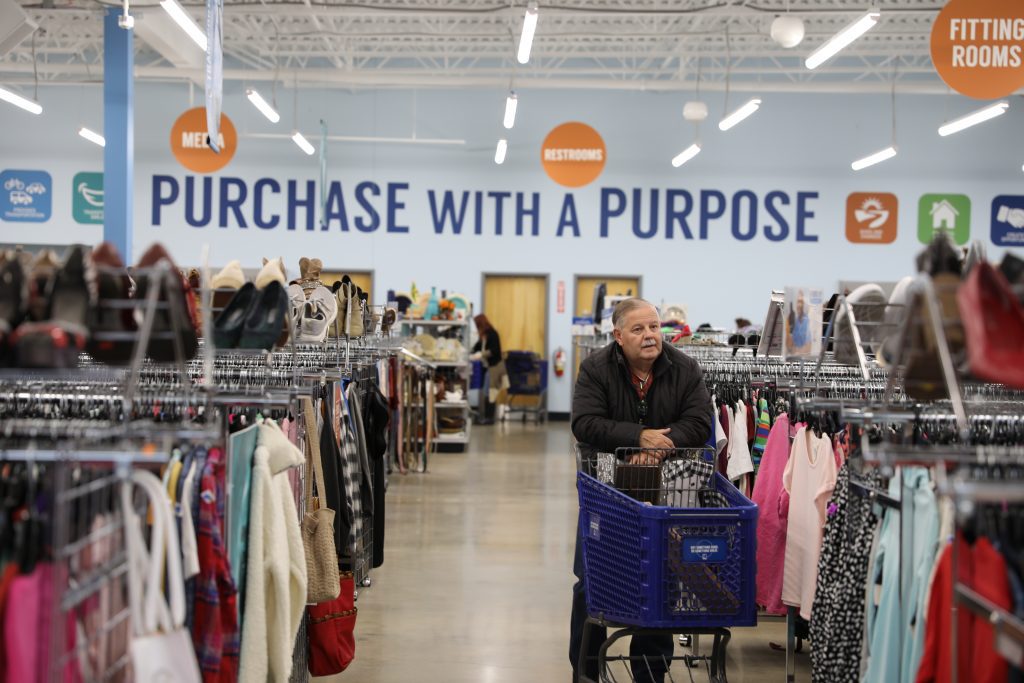 In 2022, Goodwill helped place 2,368 Kentuckians into jobs with 877 of its employer partners and inside its own retail stores. Luttrell said the Crestwood location has done a particularly impressive job with placements during its time in the community.
"We really value this store, for many reasons," Luttrell said. "One of the reasons is this is a store we have had great success in using as a location for jobs, to give people a place to start and show what they can do. We like to specialize in that at Goodwill, at all of our stores. But we know this store has done an especially good job of that.
"Our stores stack up pretty well compared to other Goodwill stores, and we're doing that with people who needed a chance to show what they can do."
To learn about how you or someone you know can benefit from the second chances offered by Goodwill, or to learn more about the new Crestwood location, visit www.goodwillky.org.
To watch recent WHAS News segments regarding the grand opening of the new store, tap the link below: