To help connect Kentuckians find meaningful opportunities and match them with job openings that best fit them, we partner with nearly 1,000 employer partners throughout the commonwealth each year. Together, we're able to place more than 2,000 individuals into jobs annually.
After we identify barriers to employment, program participants take part in career path planning before ultimately being placed into a job. But that's not all. Our career coaches stay connected with our program participants after placement in order to ensure they are self-sufficient.
Learn more about how valuable our employer partnerships are by reading the success story below. If you would like more information please contact our Public Relations and Community Engagement Manager at ben.haydon@goodwillky.org.

"I want to keep learning every day and learn as much as I can," he said, "advance within the company and help the company grow as much as I can." – Josh

Josh graduated from Western Kentucky University in 2013 with a bachelor's degree in civil engineering. He accepted his dream job after graduating. His future looked bright.
But in his mind, something wasn't right.
He had struggled with substance abuse since age 16, but after just seven months in his new role, he lost control. Alcohol and marijuana use escalated to a battle with methamphetamine. He was incarcerated for possession, and like that, Josh had lost the job – and much more – he worked so diligently for. His life turned dim.
After he was released from prison, Josh had to start over. He was introduced to the Men's Addiction Recovery Campus (MARC) in Bowling Green, where Goodwill offers soft skills classes for those with disadvantages in obtaining employment. He got clean and said his greater goal is becoming an engineer once again.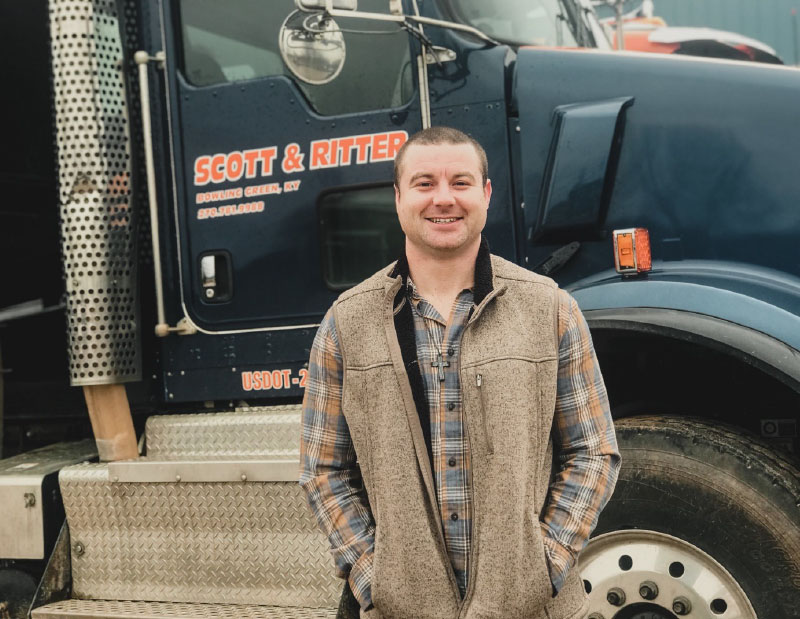 Josh was in treatment in May 2019 when he met his Goodwill career coach at the Soft Skills Academy. After completing requirements for the program and MARC, he was able to begin temporary employment in just two short weeks.
But that wasn't enough for Josh. Despite his background, he quickly found employment with a better wage all while searching for an opportunity to return to the engineering field, which presented itself sooner than he thought.
Goodwill assisted Josh with his resume, interview skills and even helped him purchase necessary equipment for the position. After several interviews in which he spoke in detail about his background, Josh was earning $15 an hour with full benefits back in the career field of his dreams. He began at Scott & Ritter, known for offering job seekers a second chance, in November 2019.
"I want to keep learning every day and learn as much as I can," he said, "advance within the company and help the company grow as much as I can."
More importantly, Josh is growing in the process.
"We have hopes that Josh will not be a laborer forever," said David Bayles, vice president of Scott & Ritter. "He will advance within the company and utilize his degree in the future. He can go as far as he wants to go."