Alexis had trouble finding a job because of her justice-involved background. While volunteering at Community Action in Elizabethtown, she was referred to Goodwill Industries of Kentucky and its Opportunity Center on Dixie Avenue in Elizabethtown.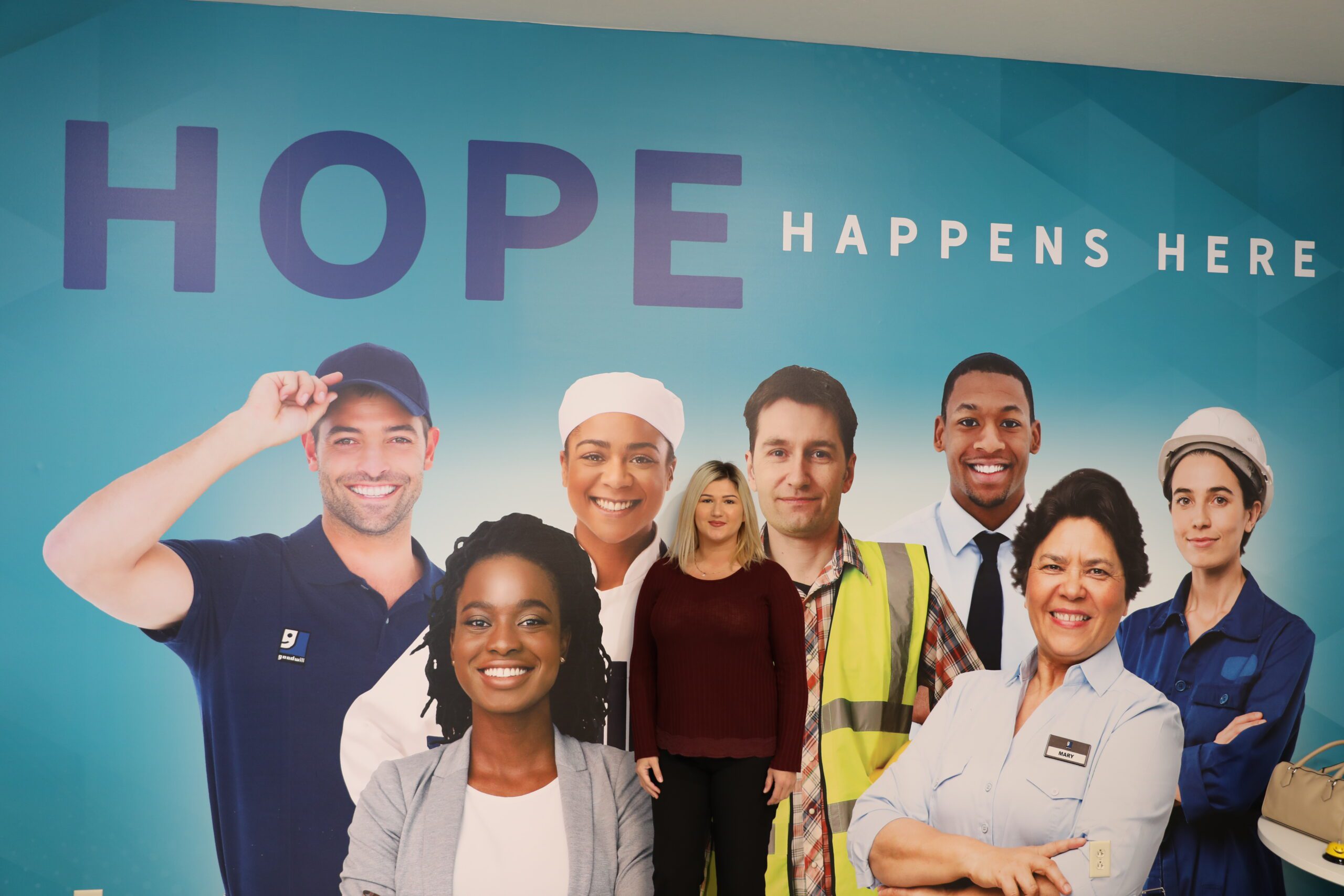 At the Opportunity Center, Alexis was introduced to and completed the GoodStart program, the Soft Skills Academy and the Reintegrating Individuals Successfully Every Day (RISE) program – over three weeks' worth of job-readiness training and barrier removal.
Alexis' career coach, Tad, helped her with her resume and the job application process, and he even provided her with vouchers to purchase outfits for her interviews. She was offered multiple positions and eventually was hired full time at Community Action as an assistant coordinator.
"I'm so glad I found this," she said. "They helped mold me like playdough. I needed that. I have that support system now. I can come back to (Goodwill) for anything I need. That's awesome. Because I never had a huge support system.
"I never knew that this was possible. I thought it was just a store."
The programs Goodwill offered at its Opportunity Center were incentivized, so Alexis was able to use gift cards to purchase food and other basic-need items as she eased into employment.
Through Goodwill's programs, Alexis was also given a computer. She used the computer skills she learned through Goodwill to apply and respond to job offers.
"Alexis put in the work to be successful and get where she wanted to be," said Tad, Alexis' career coach. "That's how she did it."
Recently, Alexis took part in the expungement clinic at the Elizabethtown Opportunity Center. Goodwill provides free legal assistance and expungements through the program, which is typically a $600 value per person.
"In the future, if I want to apply for different jobs, I'll be able to do that," she said.
"I wanted to do it again, just because it was fun, and I enjoyed it. (The whole Goodwill staff) is awesome. They remove those barriers to get people back into the workforce."
In her role at Community Action, she helps individuals when they're in need of utilities or financial support to keep their lights or water on – a service that helps individuals in poverty, such as those offered at Goodwill. She refers individuals to the Opportunity Center and Goodwill's stores through vouchers.
In many ways, she said, her experiences with both agencies have come full circle.
"You get to learn about people," she said. "It does feel similar. You feel like you're helping someone and build a rapport with them. It feels good to help the community."