ATLANTA, March 30, 2023 /PRNewswire/ — A Closer Look, long-standing customer experience fanatics, were recently honored with a Bronze Stevie Award for the Best Use of Technology in Customer Service for its work with Goodwill Industries of Kentucky. The award recognizes A Closer Look's innovative implementation of the Customer Ambassador Program, which helped the retailer improve its customer service scores by 29 basis points, and improved its Net Promoter Score by 5% in the first year.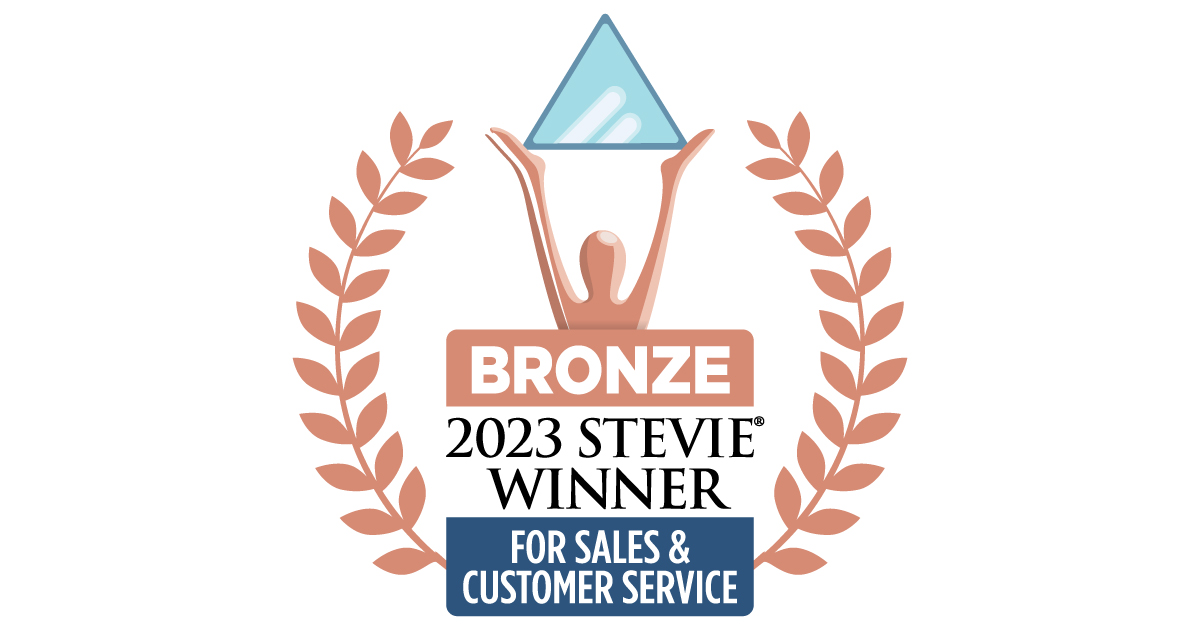 In partnership with A Closer Look, Goodwill Industries of Kentucky implemented the Customer Ambassador Program to gather 1:1 feedback from customers about their customer experience. A Closer Look, as a valuable analytical partner, helped to outline for Goodwill of Kentucky what most actionable things the retailer could improve upon to reduce friction points. Through this program, Goodwill was able to monitor the availability of certain products, pricing strategies and store cleanliness to best serve its customers' vocalized needs.
Goodwill was able to get 5X more survey responses than past programs, 23,000+ in the first year, which improved its historical feedback response rate and provided positive feedback data for managers to use in real-time employee coaching. In addition to collecting valuable feedback, the retailer also increased its marketing database with more than 20,000 marketing opt-ins, helping to offset the cost of acquiring reliable customer data.
"We are thrilled to have won a Bronze Stevie Award for Best Use of Technology in Customer Service; we really think our product stands out in what it achieves for our clients," said Chris Gillen, CEO of A Closer Look. "The solution is unlike other tools because feedback to the custom survey questions can be submitted quickly using only a cell phone's built-in text feature. Plus, it was designed for use with everyone who interacts with a brand, including non-customers, something no other survey tool offers.
Goodwill Industries of Kentucky commented "The Customer Ambassador Program has given our company unique insights into how our customers think and feel about our brand and our shopping experience. Collection of real-time data has enabled us to quickly identify potential issues and trends before they negatively impact our brand. It has also opened the door for our brand to communicate directly with our customer, allowing them to participate in the continued improvement of the brand experience. said Mark Daniel, Chief Operating Officer. "They are a true partner, not just a solution provider, and it shows."
Goodwill Industries of Kentucky is a nonprofit organization dedicated to providing employment and training opportunities to individuals with disabilities and disadvantages.
A Closer Look is dedicated to helping businesses of all sizes improve their customer experience through innovative solutions and actionable insights. For more information on A Closer Look and their work with Goodwill Industries of Kentucky, visit their website at www.a-closer-look.com.
About A Closer Look
For 25+ years, A Closer Look has partnered with North American businesses, providing in-depth customer experience feedback via its services and tools. A Closer Look uses 1:1 survey tools with actual customers, as well as qualified, independently contracted evaluators to assess customer experience operations to help identify friction points that, once improved, build brand loyalty and repeat customers to drive maximum profitability.
About Goodwill Industries of Kentucky
Goodwill Industries of Kentucky is a 100-year-old nonprofit organization that operates in 103 of Kentucky's 120 counties. The organization is committed to using resources from its 67 retail stores to help build pathways out of poverty for individuals who need a hand up in life. In 2022, Goodwill helped place 2,368 Kentuckians into jobs with 877 of its employer partners and inside its own retail stores. Goodwill uses approximately 90 cents from every dollar generated in its retail stores to operate programs and services that help Kentucky's hardest-to-serve job seekers build the life they desire.