In 2023, we proudly celebrate our centennial anniversary – 100 years of serving the underserved and providing pathways out of poverty for those in need.
Today, nearly 90 cents of every dollar generated at our 67 locations are used to fund programs and services that create pathways out of poverty for Kentuckians in need.
In 103 of the commonwealth's 120 counties, we are connecting with community and employer partners to provide opportunities for individuals with disabilities, the reentry population and/or individuals searching for self-sufficiency. We place thousands of individuals into jobs each year and help thousands more with our resources.   
To help celebrate our 100-year anniversary, we'll be officially moving our headquarters to West Louisville later this year and establishing an "Opportunity Campus" that will serve more than 50,000 individuals annually. We're also building Opportunity Centers across Kentucky that will serve as hubs for our partners and resources.
Without our shoppers and donors, these initiatives to strengthen our communities wouldn't be possible. From us at Goodwill Industries of Kentucky, thank you for helping us help others for 100 years!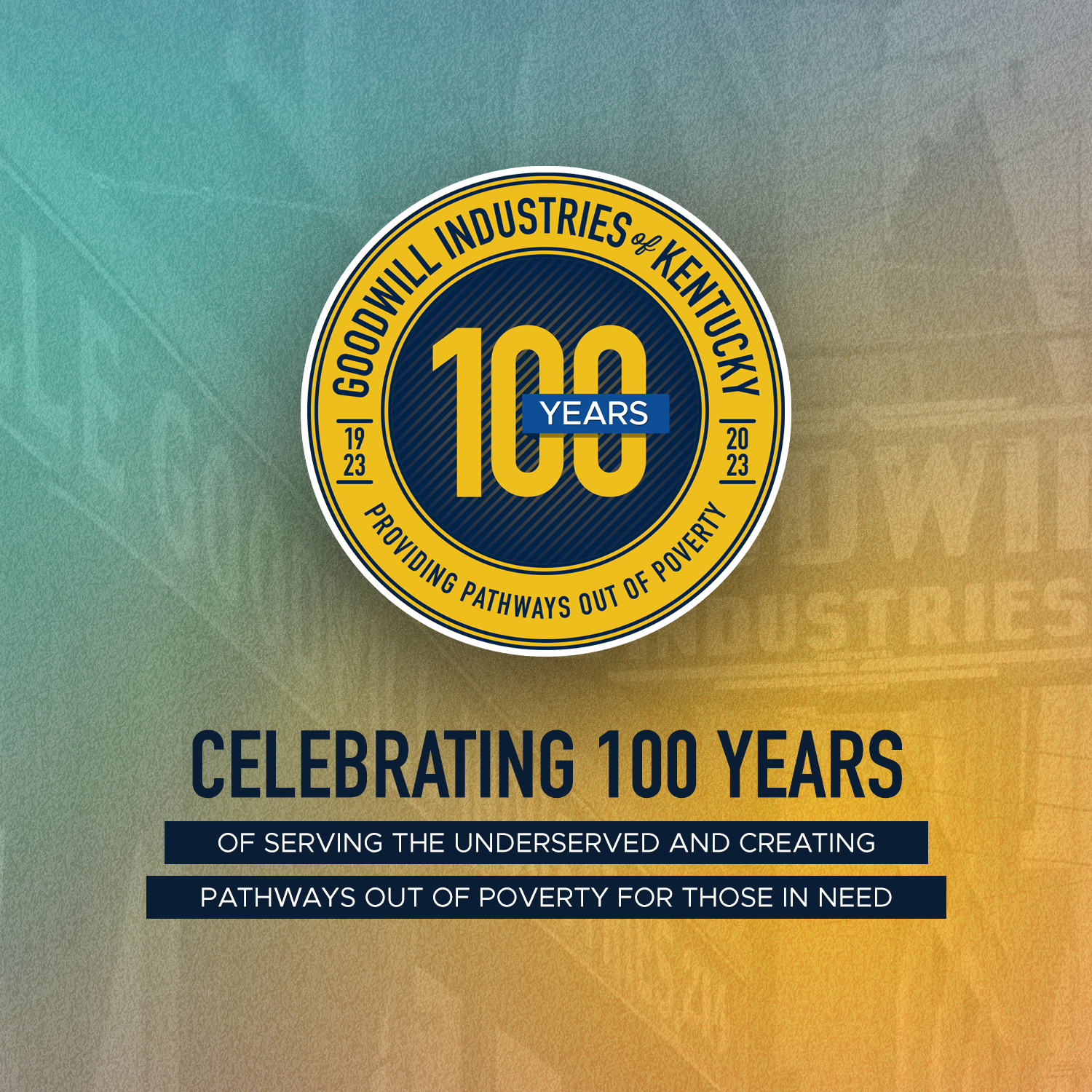 Thank you for making our mission possible for 100 years!