Goodwill Opportunity Expos
Are you in need of resources that will help you launch or relaunch your career? Join us for an Opportunity Expo near you!
At our Opportunity Expos, we'll offer free expungement clinics for individuals with criminal records, food, raffles, host meet-and-greets with community partners and so much more!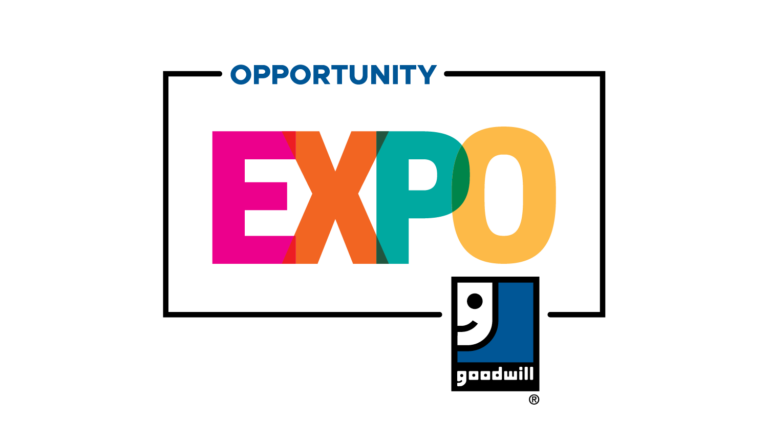 OPPORTUNITY EXPO DATES
Somerset, September 21
   > The Center for Rural Development
   > 2292 US 27 #300, Somerset, KY 42501
   > 10 a.m. to 1 p.m.
Louisville, September 28
   > South Louisville Opportunity Center
   > 6201 Preston Highway, Suite A, Louisville, KY 40219
   > 10 a.m. to 2 p.m.
   > Will feature The Excel Center ribbon cutting and one-year anniversary of the 2nd Chance Outlet
   > Partners are invited to attend this open-house style event, but no tables will be set up
Lexington, October 7
   > Lexington Opportunity Center
   > 130 West New Circle Rd., Suite 110, Lexington, KY 40505
   > 9 a.m. to 1 p.m.
Bowling Green, October 12
   > Bowling Green Opportunity Center
   > 1806 U.S. Highway 31W Bypass, Bowling Green, KY 42101
   > 10 a.m. to 1 p.m. CST
Elizabethtown, October 26
   > E'town Opportunity Center
   > 243 West Dixie Avenue, Elizabethtown, KY 42701
   > 10 a.m. to 1 p.m.
   > Will serve as grand opening for the Elizabethtown Opportunity Center

REGISTRATION
In addition to expungement participants, community partners are also encouraged to attend. Tables will be available for partners to set up supporting materials and explain their resources to participants.
**For the Louisville clinic, partners are encouraged to register but tables will not be set up.
**To register for the Lexington Opportunity Expo as a community partner, please contact Regional Director of Career Services Jennifer Bergman at jennifer.bergman@goodwillky.org or Opportunity Center Manager LaRee Jacobs at laree.jacobs@goodwillky.org.