Opportunity is Knocking Capital Campaign
At Goodwill, opportunity is our specialty.
In West Louisville, we've broken ground on our "Opportunity Campus," which will house our new headquarters, a 124,000 square-foot resource center and the first hospital west of Ninth Street in more than 100 years, operated by Norton Healthcare. In other parts of Kentucky, we're rebranding our current resource centers as "Opportunity Centers" and building new locations to provide self-sufficiency services to those who need them the most.
At the campus, we'll collaborate with other social services agencies to provide job training, youth mentoring, soft skills training, restorative justice programs, free grooming, expungement services, second-chance banking, free drop-in childcare, dental services and a community cafeteria for residents in the area.
The Opportunity Campus in West Louisville is our biggest and boldest step to create pathways out of poverty for thousands of Kentuckians who need a hand up in life. You can support this one-of-a-kind community revitalization project by making a gift to the Opportunity is Knocking campaign.
When you donate, please know that your contribution is making a lasting impact for people in a community who are ready for a hand up in life. To learn more about the Opportunity Campus, visit GoodwillWestLouisville.com.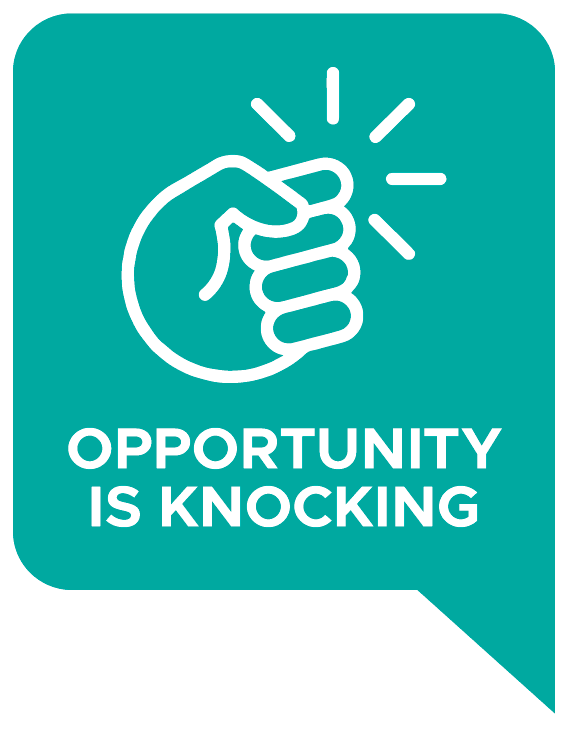 Donate to our Capital Campaign

Pathways Out of Poverty
At Goodwill Industries of Kentucky, opportunity is our specialty. Each year, we touch the lives of thousands of Kentuckians seeking employment and self-sufficiency resources with our many programs and services. And that wouldn't be possible without your generous donations!
Not only do your donations help someone in need and strengthen our communities, they preserve the planet. Each year, we help divert more than 50 million pounds of items from Kentucky landfills. 
Donating is fast, easy and convenient as ever.